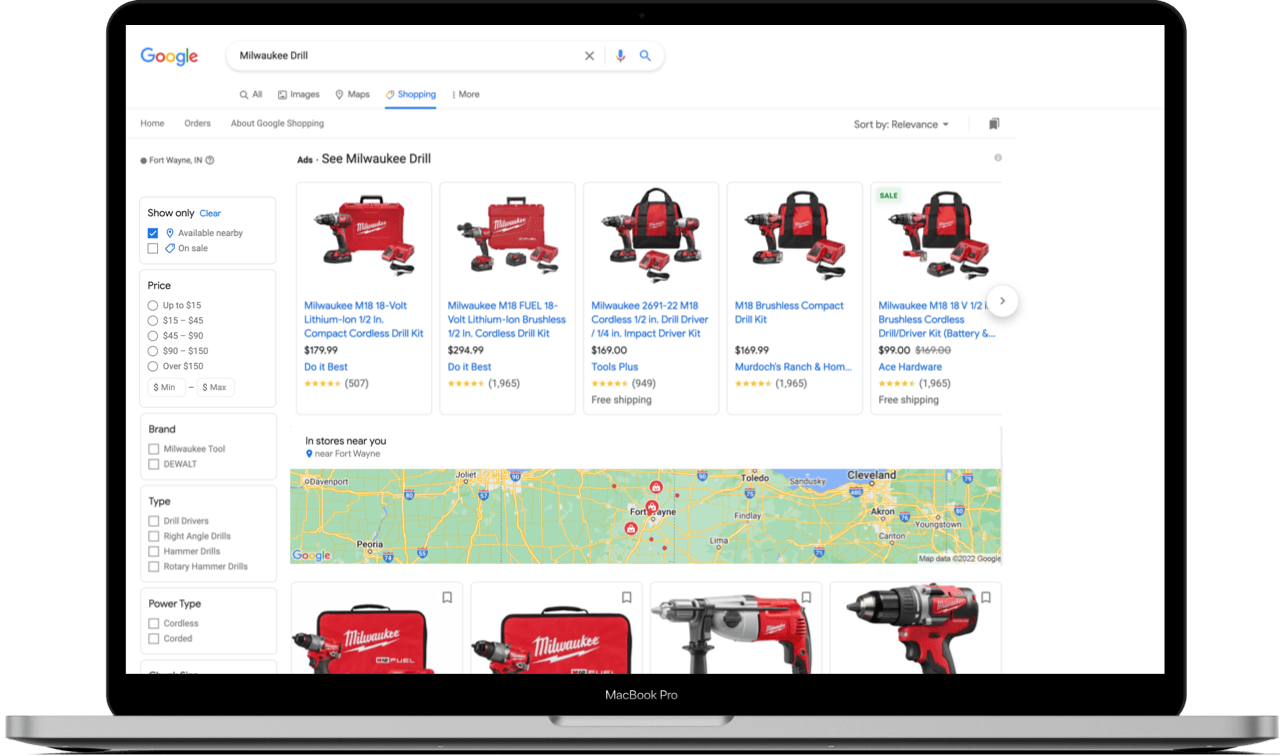 Google Local Inventory Ads
This functionality allows you to showcase your in-store products to nearby shoppers searching with Google, with the intent of driving them to your brick-and-mortar to purchase. These ads will show at the top of Google just like a Shopping Ad, and they'll only show up if the shopper is physically near and you have the product in stock that they're looking for.

---
Google Shopping
Google Shopping Ads are highly effective image-based ads with a picture of the product, information, and pricing. When the customer clicks on the ad, they will be taken directly to the product page.

Shopping campaigns can be very complex to manage.  Between ensuring product information is fully accurate and up-to-date, (Google suspends or disapproves accounts with inaccuracies), and understanding specific targeting tactics, it's recommended to have proficient administration.  

With both of these, JH will manage the inventory feed (your catalog) in Google Merchant Center, providing consultation, feedback, and reporting. Google Shopping Ads and Local Inventory Ads are a great addition to target customers near your physical store and those further away looking to buy online.  

---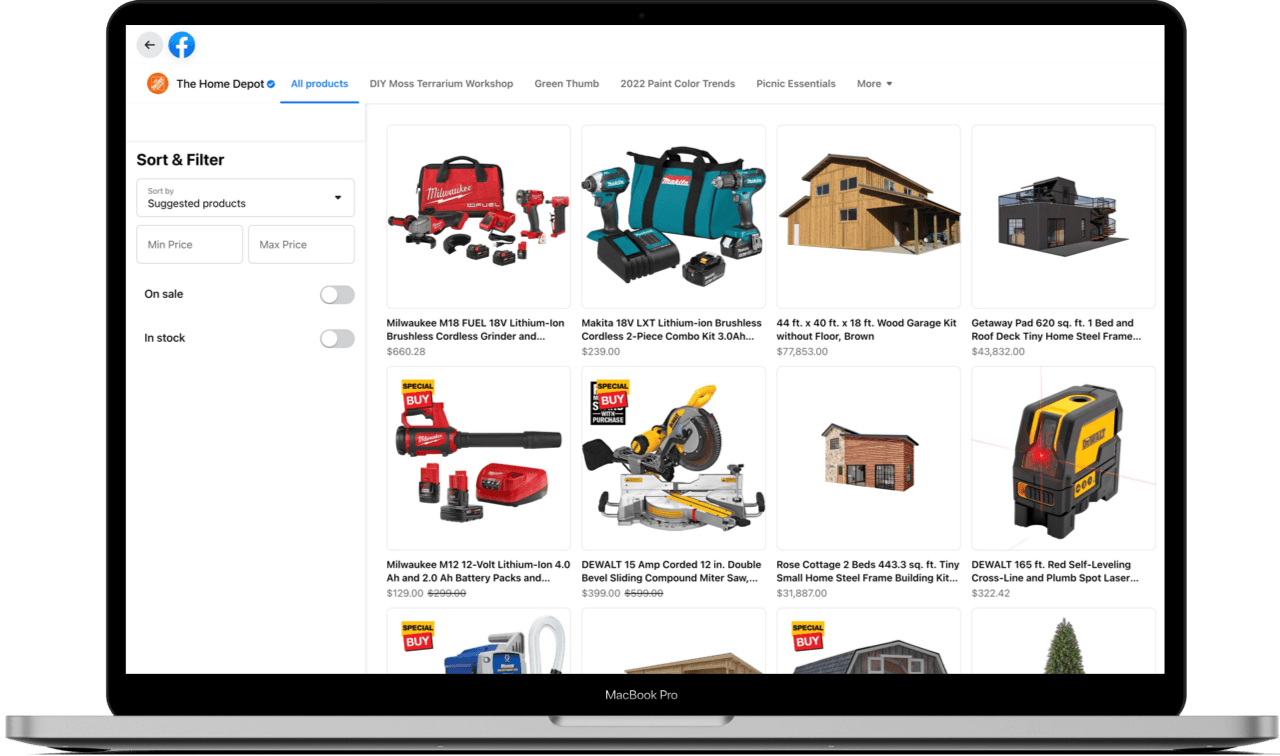 Facebook Shops
Facebook allows you to set up a mobile-optimized store for people to access on both Facebook and Instagram. Perfect for small businesses that want to reach shoppers that are already using the platforms and provide a seamless way to shop.
Appears in popular shopping destinations like FB Shop, IG Shop, and Marketplace. JH will manage the inventory feed from your catalog and provide consultation, feedback, and reporting.

---
If you'd like to find out more about these options, or other agency services, book with us today!

Book Now